First of all, I have to give a "Shout Out" to my baby sister Angie, who turns 43 today! The odd thing is, I haven't seen her since she was 6 and I was 13! Long story I won't get into today, but two years ago on my birthday, I had an email from her; she'd found me on a genealogy website. Words can't express the absolute JOY that flooded me when I heard from her after 35 years of not knowing where she was. We've talked on the phone and sent many emails in the last two years, and I look forward to the day when we can arrange to meet. With the economy and gas prices like they are, traveling to another state is not possible at this time.
Here's a photo she sent me of us at our birthday party together in 1971. I'm the one on the far left, and she's the little girl on the right who's holding up a present she just opened. I was turning 13, and she was turning 6. She turns 43 today - so hard to believe!
Next is a recent photo of her with her hubby Brian, then a recent one of me - can you tell we're sisters?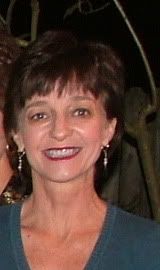 I have been blessed with many sisters - Kathy(LaLa), Judy(Sissy), Debla(Debbie) and Angie. We have one brother Mike, who is a year older than Angie, and we also have a step brother and sister, Ann and Andy. The ones who are here in Florida are throwing me a 50th birthday party this Sunday, and I wish Angie could be there. I'll post pictures of the party sometime Sunday evening or Monday morning.
Have a very blessed day!
Janelle