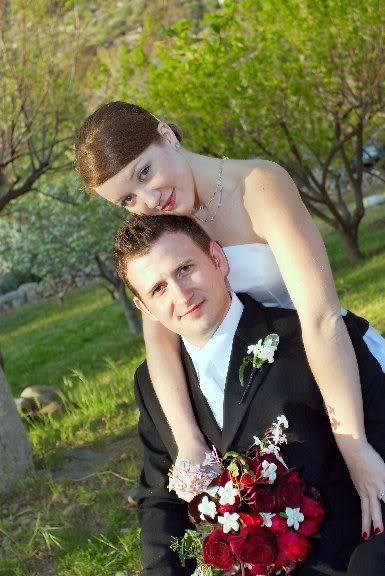 Today I'm frantically trying to get the house ready coz
MY BABY GIRL AND PRECIOUS SON IN LAW ARE COMING HOME TONIGHT!!!
It's been two
LONG, LONG
years since I've seen them - last time was at the airport in Orlando, when they were flying off to live in Lugo, Spain, where Sarah landed the most awesome job teaching.
They will be here through this Friday, August 7, then will be heading up to SC to see Jon's sister Jenny and her family, then off to Atlanta to visit more friends before coming back the last week of August for a few more days before they once again head back to Spain.
I'm really hoping and praying that when they come back later on this month, that my precious Dude will be able to take a few days off and drive down from Nashville. The last time I had my two kids together was at Sarah's wedding back in March of 07 - wayyyyyyyyyy too long for a Mama to go without seeing her kids!
I'll definitely be posting pics of our time together - LOTS of pics I hope :)
Janelle